Millions of roses are sold every year on Valentine's Day. But if you think that means you can't send a friend or family member roses to express how you feel about them on this day, you're wrong you just need to get them the appropriate color.
There is a huge variation when it comes to roses for valentines, interestingly there are varied meanings of roses by color and number. Each number of roses signifies something different, and for every color the meaning changes. A red rose is a universal symbol of love and romance, but still there is more to it. One might wonder, how did this meaning of rose come about? The meaning for flowers, especially roses, is dated back to Greek mythologies and middle eastern cultures where roses were used as offerings to goddesses and to create a positive ambience. For a bunch of meaningful flowers that are traditional yet with a hint of modernity.
Let's take a look at what every color of rose means :
By color
Like every flower Roses too come in various shades, from bright ones to softer ones. Typically Roses were seen in colors red, pink, yellow and white. Later more colors were introduced with hybrid cultivation. Now Roses come in orange, purple, ivory and peach as well. Giving you options more than ever, colorful roses make a beautiful bouquet for every occasion. This valentine's day go a little out of your way and get your partner a well thought out flower arrangement.
#Red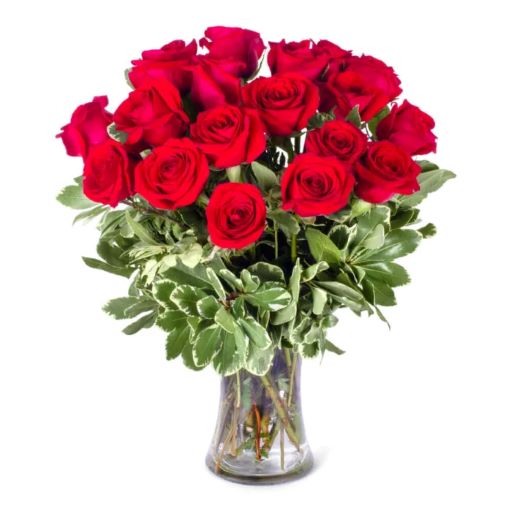 When you think of valentine day flowers, red roses will always come to your mind. Red roses symbolize love, romance, strength, loyalty. It depicts passion in relationships and deep love. Creating a red rose bouquet is simple yet impactful. You can go with a dozen red roses and add to them white baby breath for a pretty balance.
#Pink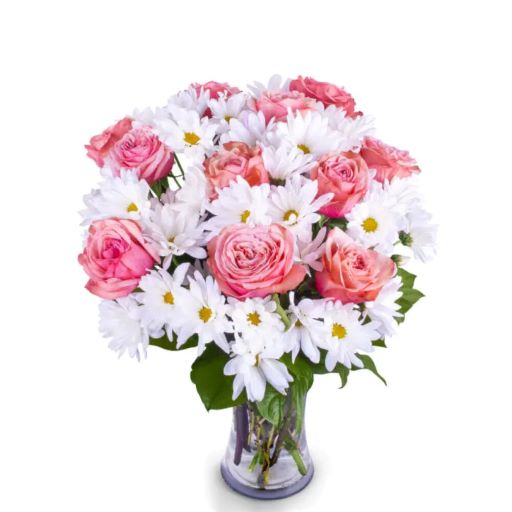 These sweet roses look and feel pretty. The color pink has a positive energy that it radiates. It is oftentimes associated with femininity. But of course there is more to it, pink roses also symbolize grace, adoration and elegance. Spiritually, pink roses signify joy as well. For a cute pink bouquet you can go with a combination of white and pink roses.
#White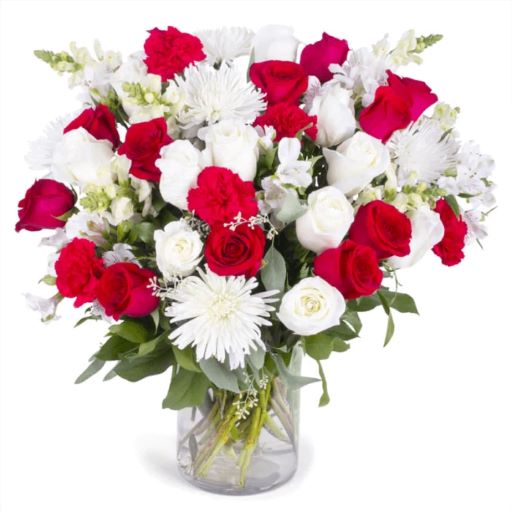 Talking of white roses, they are always found to be calming and serene. You can create a magnificent white rose bouquet with a few greens like solidago. White roses also depict innocence, loyalty, purity and love.
#Yellow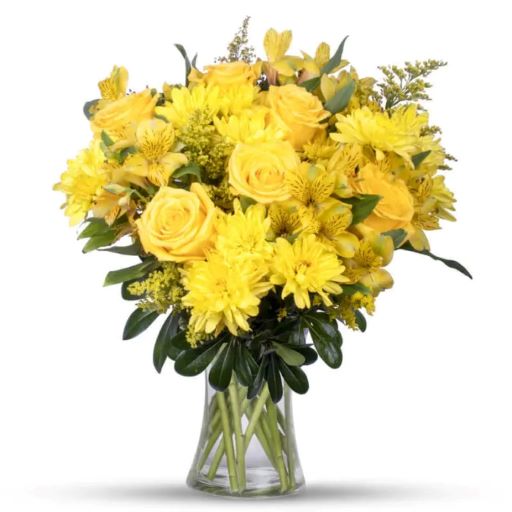 A bright color that represents happiness. Yellow roses are ideally meant for friends since it also symbolizes friendship. Yellow roses also represent spiritually and joy. You can create a yellow rose bouquet with roses and other flowers to make it wholesome.

Roses for valentines day are always a YES! Apart from color, the number of roses you pick also has a distinct meaning.
Now what does different number of roses mean?

# One single rose symbolizes love at first sight. If you want to tell them that it was just the one look that blew your mind and also want to keep it simple then this would do.
#Two roses represent deep love, don't just say it, show it with flowers which you can easily find at any middletown flower shop.
#Three roses simply mean 'I Love You.'
#Four roses represent united love between the two. Where no one would ever come between them.
#Five roses are a popular pick for valentine's, and are an expression of care and attention.
#Another popular set of roses is that of 12 stems which is known to symbolize 'Be Mine'.
Now with your own Kirkwood florist you know what each number of roses means. So this valentines day choose the number according to the message you want to convey.